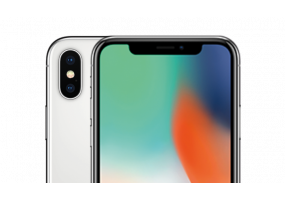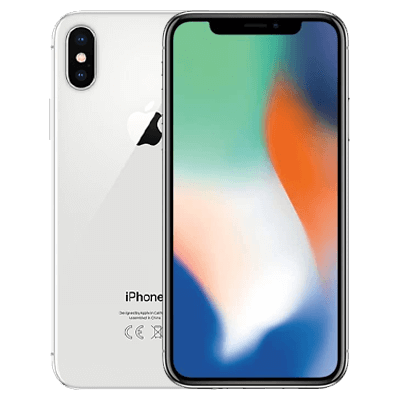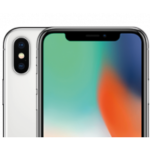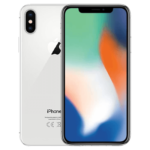 iPhone X 256GB Silver
€0,00
Keurmerk Refurbished
Kwaliteitscontrole door robots
21jaar garantie, óók op de accu
Voor 18:00 uur besteld, morgen in huis*
98% van onze klanten beveelt ons aan
Beschrijving
Size Guide
Beoordelingen (0)
Beschrijving
iPhone X 256GB Silver
Deze Silver iPhone X heeft een prachtig OLED-beeldscherm, een goed stel camera's, een krachtige en energiezuinige processor, is draadloos op te laden én beschikt over 256GB opslagcapaciteit. Want het toestel is door op meer dan 50 punten gecontroleerd, indien nodig gerepareerd én professioneel gereinigd. Zo kun je het maximale uit dit veelzijdige toestel halen.
Groot beeldscherm, compact formaat
De iPhone X is kleiner dan de in hetzelfde jaar uitgebrachte iPhone 8 Plus, maar het beeldscherm is groter. Dat komt omdat de iPhone X het eerste toestel van Apple is dat gebruik maakt van een OLED-beeldscherm. OLED is buigzaam en kan strak op de rand worden afgewerkt. Je hebt dus een en al beeldscherm bij dit compacte toestel. En omdat OLED een zeer hoge resolutie heeft en elke afzonderlijke pixel aan- en uitgezet kan worden, heb je een haarscherp beeld met een bijzonder mooie kleurweergave.
Een krachtige én energiezuinige processor
In de iPhone X 256GB Silver zit een krachtige A11-processor. Deze processor heeft meerdere kernen en is bijzonder slim. Bij een bepaalde taak worden alleen de kernen gebruikt die écht nodig zijn. Dat is effectief én energiebesparend. Of je nu wilt multitasken, van Augmented Reality-toepassingen gebruik wilt maken of een grafische game wilt spelen; de krachtige processor is tegen elke taak opgewassen.
Dubbele 12-megapixel camera
Met de dubbele 12-megapixel camera maak je mooie kleur- en detailrijke foto's, ook als je bij weinig daglicht foto's maakt of ver moet inzoomen. De voorkant beschikt over een 7-megapixel camera die elke selfie mooi vastlegt. Filmen vanaf de achterzijde is mogelijk in 4K Ultra HD en vanaf de voorzijde in Full HD. Je favoriete moment en je videogesprek heb je met de camera's van de iPhone X dus altijd helder op beeld.