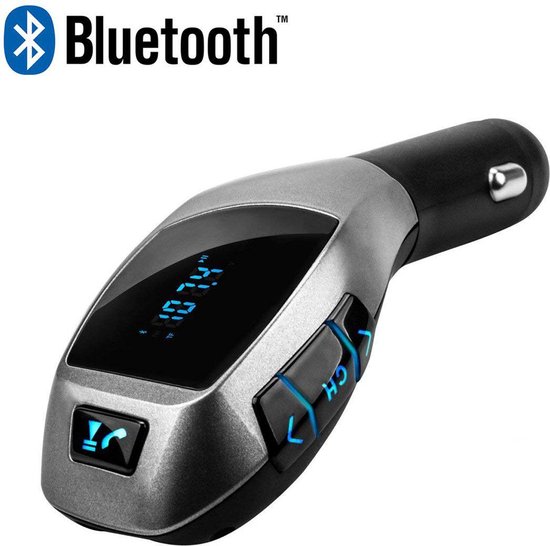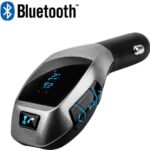 Wireless X5 Car Kit
€17,50
Kenmerken:
FM Transmitter

Bluetooth FM Transmitter

FM transmitter auto

Handsfree bellen auto bluetooth
Beschrijving
Size Guide
Beoordelingen (0)
Beschrijving
Productbeschrijving
De X5 MP3 Bluetooth Adapter is universele carkit die met zich kan verbinden met alle Smartphones (bijv. iPhones, Samsung. Huawei en meer) compact en compatibel met de iPhone, Android, iPad, iPod, mp3-spelers, digitale camera's en nog veel meer apparaten!
Verbind je apparaat via Bluetooth, USB stick of SD kaart en vervolgens stream je draadloos je favoriete hits naar je muzieksetup. Er kan dan ook handsfree gebeld worden via de carkit
Binnen 1 minuut eenvoudig te installeren!
STAP 1: Zorg ervoor dat de FM Transmitter en autoradio op dezelfde frequentie zitten. (Het frequentiebereik 87,5-108 Mhz)
STAP 2: Verbind je apparaat via de Bluetooth instellingen zodra je dat eenmaal hebt gedaan word je apparaat in de toekomst automatisch met de carkit verbonden
✓ Gemakkelijk handsfree bellen met Bluetooth: Bellen of gebeld worden in de auto?! Geen probleem, zorgt u ervoor dat uw telefoon gekoppeld is met het bluetooth zodat u doormiddel van een knop en niet teveel afleiding uw weg kunt vervolgen en uw gesprek kunt voeren!
✓ De X5 MP3 Bluetooth Adapter heeft een LCD scherm van 1,44 inch zorgt voor duidelijke weergave: Song Naam, inkomende oproep nummer.
✓ Laat gemakkelijk uw smartphone, tablet of andere apparaten op tijdens het rijden!